I found a lovely little bundle sitting on my doormat when I got home today - a fabric order from
Tessuti
in Sydney. I only bought a small amount of this but it is the MOST FABULOUS fabric - nicer than I even imagined.
There are more pearly bone or more gunmetal sequins depending which way you smooth it. It is light and the sequins are sewn on a thin black jersey so it has a bit of stretch. I have it here next to me on the sofa and keep stroking it.... aaahhhh....
I am doubly impressed as after work I had gone with a friend to a boutique having a sale, and kept fondling a black version of this Alistair Trung sequined cowl/scarf, which could be stretched all sorts of ways and looked very chic. Even at 45% off the $495 price it was a little out of my budget! But there on my doorstep when I got home was my own little sequined bundle.
I don't think I'd wear a cowl but my fabric, narrower and backed with black chiffon may make a great scarf and for a mere $13.75! Although now I want more but am meant to be economising - ewwwww the struggle! I initially bought it to use on the shoulders of a t-shirt. Now I think it would also be great as this floppy messenger bag - the Diana Bag on BurdaStyle. Not worn all together I assure you! A little of this fabric goes a long way.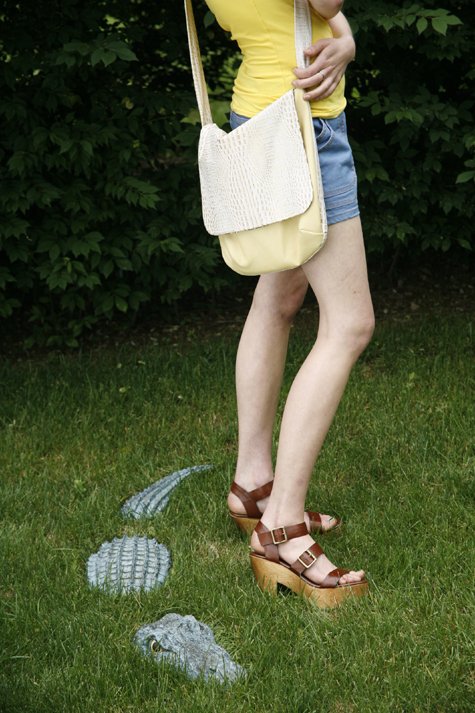 Maybe the scarf will pep up my Wardrobe Storyboard for the PR Review contest, which is otherwise looking a bit drab... but more on that one next post! Bye for now, off to gaze lovingly at my sequins some more.